Welcome to the 2019 season of tennis at Otumoetai Tennis Club. If you are new to tennis and looking for a club to join, come down to one of our Friday club night (pizza night) or 

Saturday Morning Club Coaching sessions to join in and if you enjoy it (we know you will) you can become a member. Click the "Membership Info" link below to find out about membership.
Our annual tennis season begins October 1st  2019 and ends September 30th 2020.
Click here to find out more information regarding Membership Info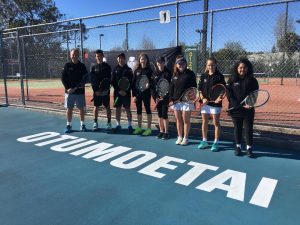 JUNIOR CLUB
Join Otumoetai Tennis Club and take part in our year round organized sessions.
Our Join and Play ' Coaching, matchplay and organized games based drills and activities are included as part of a junior membership.
Wednesday nights.
Join and play.
New for term 2 and 3 2019/20
RACE TO 7 junior singles ladder challenge.
Every Wednesday from 5pm to 7pm. 6 weeks each term.
FREE to enter For Green and Hard Ball members only.
Challenge people every week and move up the ladder.
First to 7 games format with long deuce.
Contact Paul Bell to enter by April 29th.
Saturday Morning  
Join and come to Saturday's.
Starts in term 3, September 21,28 and runs in term 4 and 1.
An extra session with Paul Bell and his coaching team involving matchplay, technical
and movement learning.
Red Ball:  9:00am to 9:45am
Big Red Ball: 9:45am to 10:30am
Orange and Green Ball: 10:30am to 11:15am
Bronze and Silver (Hard Ball): 11:15am to 12pm.
Based on ability.  If you are unsure which session to attend, contact club coach Paul Bell.
To find out more information about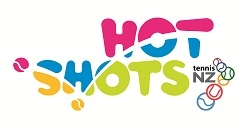 , go to http://www.tennishotshots.co.nz/
Friday Afternoon Junior Club Pizza Night.
Join and come to Friday's.
This is conducted all year round during term time.
A social tennis session to end the week.
Bar open for parents  from 3.30pm to 5.30pm.
Pizzas are $5.50. Cash only please.
Term 3   Starts on Friday July 26th.
Red, Big Red and Orange Ball: 3:30pm to 4:30pm
          Hard Ball and Green Ball: 4:30pm to 5:30pm
Based on ability.  If you are unsure which session to attend, contact club coach Paul Bell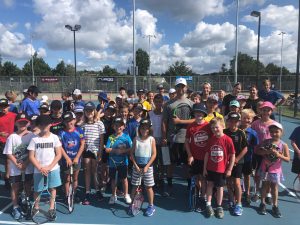 CONTACTS:
2020 THRIFTY CAR RENTAL OTUMOETAI JUNIOR TENNIS TOURNAMENT TIER 3: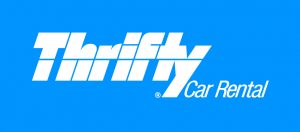 Thanks to our sponsors Thrifty Car Rental, we  are pleased to announce that we will be holding our annual junior tennis tournament on February 1st and 2nd 2020.
This is the link to information on our tournament. Our tournament on the Tennis NZ website.
Enquiries to Paul Bell at telephone 021 934 347 or Matt King at
021 0200 7553
INTERCLUB:
To see the DRAWS, TEAM LISTS and RESULTS, CLICK HERE!
2019 Pre-Xmas Junior Interclub is scheduled to begin in Term 4 from October to December 2019.
2020 Term 1 Post-Xmas Junior Interclub is scheduled to begin in term1 February 2020.
Players must be a financial member of the club to participate.  Interclub requires a committment of 4-8 weeks on Saturday mornings during Term 4 and Term 1.  Matches are played at the various WBOP tennis clubs and each team has an adult team manager, who is typically a parent of one of the team members.
JUNIOR CLUB CHAMPS:
To see our club champs results, CLICK HERE!
PRIZE GIVING:
To see our 2018 / 2019 prize  Giving Awardees, CLICK HERE!
PAUL BELL Tennis. Term time group coaching and Holiday Programmes.
Contact Club Coach Paul Bell for more information.
Email: enquiries@paulbelltennis.co.nz
Call: 021934347