6 of the best – Sarah, Jenny, Ruth, Pam ,Evonne and Elizabeth.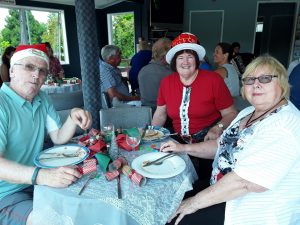 Viv wants Avice or Kathy to pull his cracker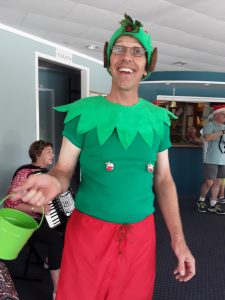 Victor goes in for a little nipple piercing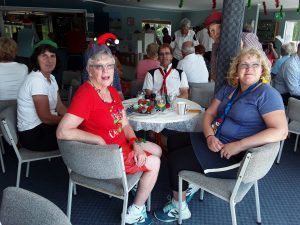 Jill and Susan favour New Balance while Sue and Victor look on.
                            Joy and Raewyn squeeze out a tune
                      Josie, Teina, Dave approves and Leslie hides Alistaire.
                             John the Elf goes begging.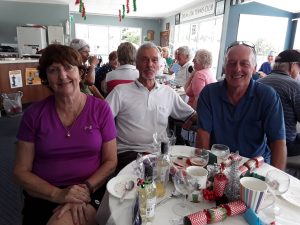 Jenny, Robert and Terry won all the wine.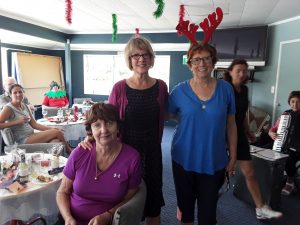 Jenny, Cheryl and the antlered Josie.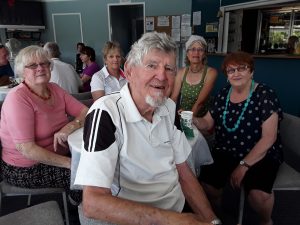 A thorn between 4 roses (Rose, Chris, Pam and Bev)